Timaru District Destination Management Plan
Venture Timaru has prepared the Destination Management Plan to support the future growth and development of the District's visitor economy. The plan, now in its draft form, is aligned with Venture Timaru's statement of intent and once finalised, will guide our tourism activity across the District.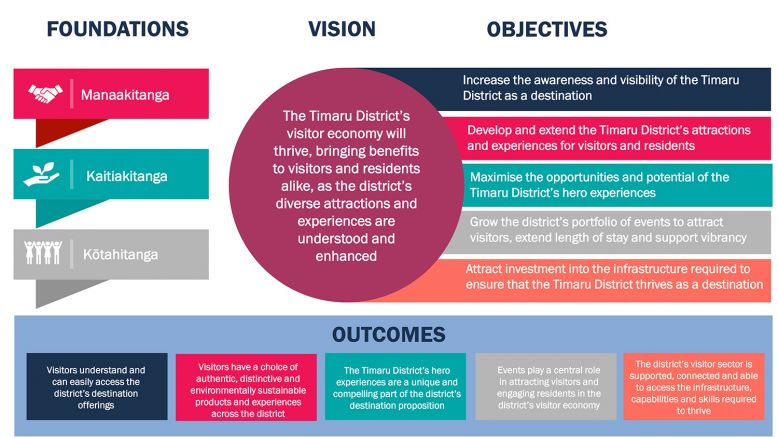 Why is a plan important?
The New Zealand Government has charged Regional Tourism Organisations to develop Destination Management Plans that meet the wishes of communities. The plans are intended to ensure that the benefits of tourism are maximised and the negative impacts are minimized.
View and download the draft document.
---
We have developed a stakeholder survey to capture final feedback for the plan. If you would like to participate, please click here.
If you have any questions please send us an email.