Arts & cultural attractions
Timaru District offers a range of arts and cultural activities with which to be involved – from viewing exhibitions at the various galleries in the district, to watching a live performance at one of our theatres.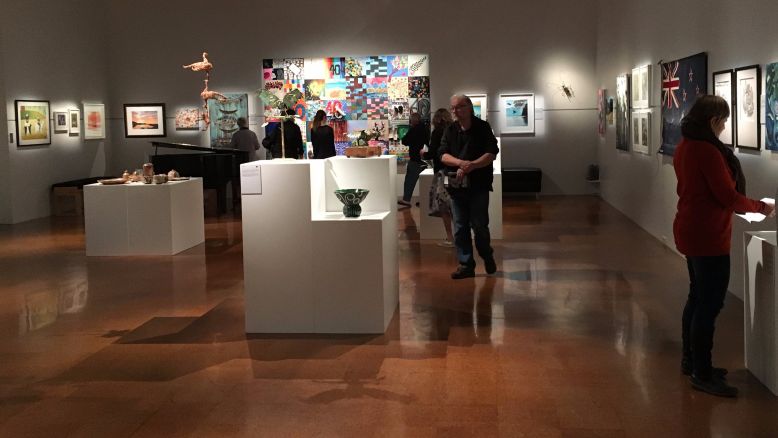 Aigantighe Art Gallery is Timaru District's regional gallery and displays a wide range of exhibitions each year, from travelling shows to exhibitions featuring local artists and arts groups.
---
Aigantighe latest exhibition information is here.
---
Districts Art Galleries - There are a number of privately owned galleries in the District:
In Geraldine, you can visit:
Performing Arts - Regular performances are held in Timaru from:
South Canterbury Drama League is one of the most active in New Zealand in relation to its area and population. It is comprised of a number of sections who stage a variety of productions.
Aidan Theatre are passionate about the performing arts and are inspired to connect with people, share experiences – while working in an intimate setting.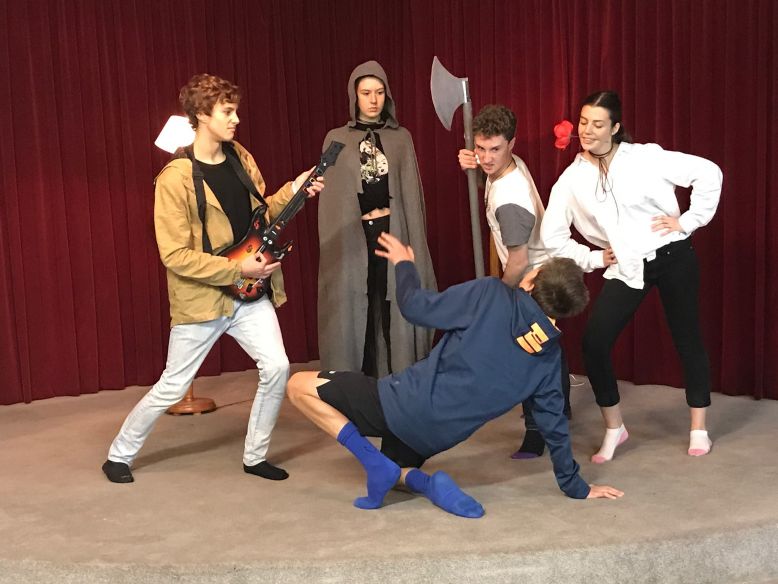 Our heritage
A fascinating European and Maori heritage is strongly linked to the present day, with almost every small township in the district featuring local museums and art galleries.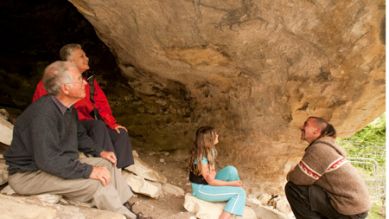 Timaru District holds the most significant collection of ancient Māori rock art in New Zealand. Te Ana Maori Rock Art Centre offers an incredible interactive exhibition: experience the terrifying attack of Pouākai, the world's largest eagle which roamed the skies more than 500 years ago; shelter in the 'Cave of the Taniwha' where the rock art is created before your eyes then takes on a life of its own! Guided tours to the rock art sites around the district are available at Te Ana.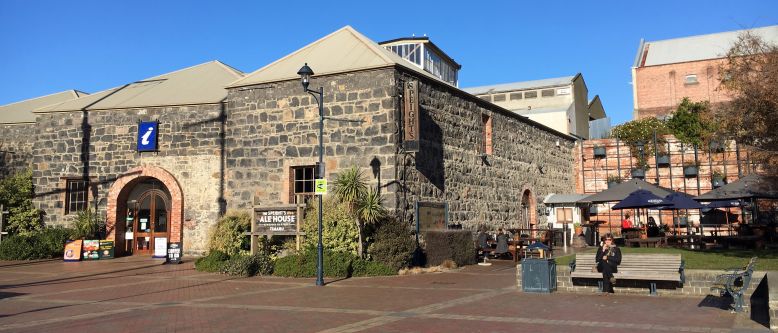 Timaru District museums
The South Canterbury Museum has a focus on the natural heritage and history of the South Canterbury region of New Zealand - land, life and people. The museum collects specimens, artifacts, images, documents and information that can be used to explore the region's heritage.
Extensive collections are housed in a purpose-built wing where they are catalogued and stored. These collections provide the raw materials for our exhibitions, education programmes, research and other activities.
Geraldine Vintage Car & Machinery Museum