Quarterly Economic Report September 2023
Read the latest information about the Timaru District's economy, including comparison to other regions and all of New Zealand.
Scenarios of an aspirational economic future for Timaru District
Produced by Benje Patterson, People & Places. October 2022. Read the full report.
Timaru District annual economic profile
The annual Timaru District economic profile produced by Infometrics for Venture Timaru contains the collated figures for the year to the end of March 2018 on aspects of our economy, population and more.
Community Profile
This report provides information about the people who are currently living in our district - their skills, qualifications, ethnicity and more.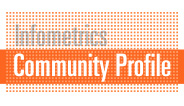 Timaru District's retail spending
Retail spending in Timaru District has grown 4.7 percent in the last year, with around $567 million million being pumped into the local economy.
A report on retail spending produced for Venture Timaru shows most retail spending comes from locals Timaru town (73.6 percent) while in Geraldine, the importance of the town as the district's tourist hub is backed up by data on retail spend there, with nearly 40 percent of Geraldine's retail spending coming from people who live outside the district. In the year ended March 2018, 6.7 percent of the spending in Geraldine was from international visitors.
Report of Retail Spending in Timaru District 2018
Megatrends Report 2018
Infometrics has released its Megatrends Report, titled From Education to the Employment: Megatrends affecting NZ's working environment.
In the report, Gareth Kiernan, Infometrics' Chief Forecaster has brought together several megatrends and investigates how these will shape the NZ workforce.
From education to the economy: Megatrends affecting NZ's working environment is structured around the following themes:
The economic environment in which we operate
Demographic trends and their challenges
The changing nature of education and training
You can read the report here.