Central South Island sporting hub
Timaru District is rapidly becoming a sporting base of choice for major tournaments and events. Easy access, affordable accommodation and plenty of activities for families and supporters ensures any visit becomes a memorable occasion.

Sporting activities and events play an important part in the lives of Timaru District residents. Sporting facilities, both indoor and outdoor, are plentiful. Parks, gyms, international tennis facilities, netball, soccer, rugby, athletics and cricket grounds, swimming pools and events facilities are widely spread throughout the district. The Timaru District Council operates a range of community recreation facilities.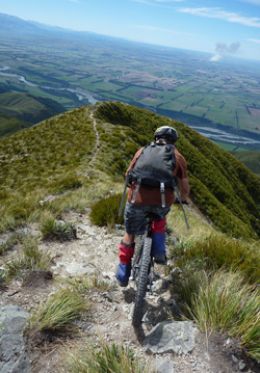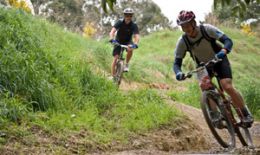 Activities & attractions around Timaru District and its hinterland
On the same day you can mountain bike, snowboard and surf.... take your pick! Outdoor pursuits – white water rafting, kayaking, fishing, hunting,horse riding, walking and hiking, mountain biking, sailing, golf, four wheel-drive tours and much more, are plentiful and easily accessible within a short drive from Timaru or any of the smaller town centres within the district.
Timaru District Events
Timaru District has a very active and continually growing events programme and regularly hosts national events.
The Caroline Bay Carnival, the longest running carnival of its type in New Zealand, has been a favourite with families from all over the country since its early days 100 years ago. Other annual events include the Brews on the Bay, Festival of Roses, Geraldine Festival and motor sport racing at the Timaru International Motor Raceway.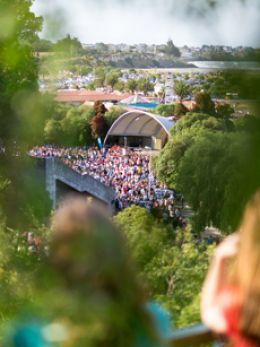 Some of Timaru District's key events each year include:
Geraldine Festival 16 0 19 November 2023
Caroline Bay Carnival - Held over the Christmas - New Year holiday period each year.
Thunder Down Under Super Trucks - Timaru International Motor Raceway. Held in January each year.
Caroline Bay Rock n Hop - Held annually in March.
Brews on the Bay - 4 November 2023
Seaside Festival - February 2024
South Island Masters Games - Held in October biennually in Timaru. Next event is 2024.
Sporting Facilities
CBay - Caroline Bay Trust Aoraki Centre
CBay is a modern fitness and leisure centre, with three indoor heated pools, a 50m outdoor heated pool (open November to March), two hydroslides, a children's water play area, rapid river, bombing tower and chillax area (16yrs +) with steam, sauna and spa facilities, whether it's fun or fitness, at CBay there's something for everyone all year round.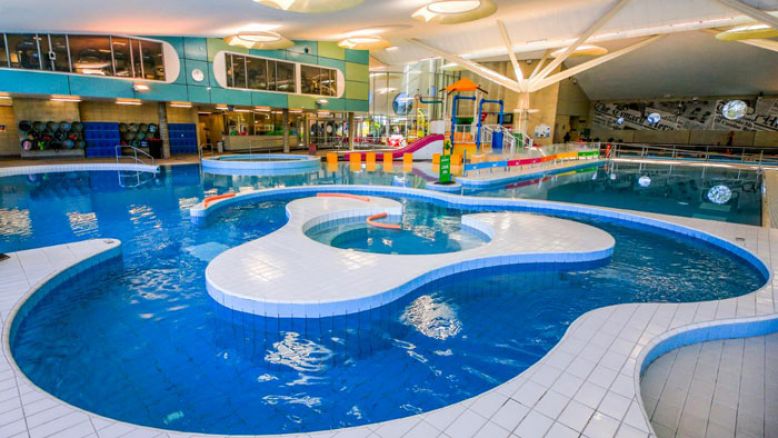 Upstairs at CBay Fitness, the gym is fully equipped with Cybex strength and cardio equipment set out in a roomy, clean and air-conditioned environment. There are two fitness studios offering Les Mills Group Fitness classes and the Les Mills GRIT training series. And for the cycle enthusiasts there are regular Les Mills RPM classes. Post workout, enjoy a relaxing massage or spa at Revive Massage & Beauty Wellness Spa.
The facilities at CBay provide everything from the elite to recreational swim or gym enthusiast and people with special needs or disabilities. For hours of fun and enjoyment for the whole family CBay is the place to splash, swim or play.
Southern Trust Events Centre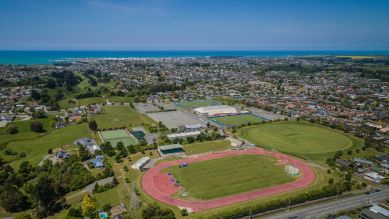 The Southern Trust Events Centre is an indoor sporting and events hub in Timaru city, operated by the Timaru District Council. The venue caters for a variety of sports in its main auditorium, with associated facilities suitable for corporate and private functions, conferences and special events. A gym is also available for hire to sporting and community groups.
Regular users of the Centre include SC Basketball Association, SC Netball Association, Aoraki Volleyball Association, SC Football, SC Badminton Association, Timaru Indoor Netball, Aoraki Secondary Schools Sport and a variety of other activity and sporting groups.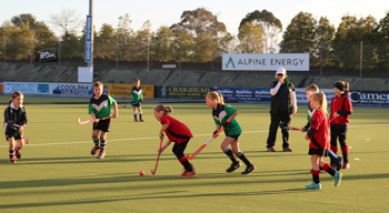 Adjoining the Events Centre in Aorangi Park are netball courts, hockey turfs, an all-weather athletics track, outdoor bowls, indoor cricket nets and sports grounds for cricket and football.
The Sport Canterbury South Canterbury office is based at The Southern Trust Events Centre and delivers programmes and events to teachers, coaches, sporting organisations, health professionals and people of all ages across the South Canterbury region. The office can provide contacts for the sporting organisations in the region.