Laidback lifestyle draws newcomers
The quality of life within the Timaru District is an increasing drawcard for many people who enjoy easy access to the outdoors, a wide range of year round activities and a safe and welcoming environment in which to raise a family.
One of the highlights of the region, is the ability to choose to live a rural lifestyle and still live within an hour's drive from Timaru city or any of the region's smaller townships.
Timaru District's arts and culture scene is active with a busy events calendar. The district has a wide range of clubs and organisations, with most welcoming new members.
The people of Timaru District are in the majority of the Christian faith, however a diversity of religious beliefs are welcomed and widely accepted. There are many Christian churches in the region, most operating an open-door philosophy.
Help for new residents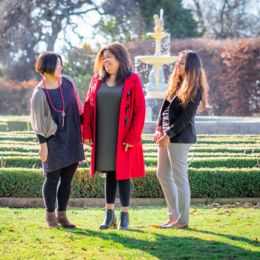 For those new to Timaru District, the Aoraki Migrant Centre and Newcomers Network support individuals, families and groups from diverse ethnic backgrounds with information, networking and events that will help them settle in and become part of the community. They also offer support to New Zealanders moving to the district from other parts of the country.
Aoraki Migrant Centre offers support to migrants, including help with the settlement process.
The Centre offers assistance with connecting migrants with:
Health care providers
Language education services
Immigration advisers
Budget advisory services
Cultural and community support networks
Immigration NZ has additional information to assist newcomers to NZ.