Services by road, rail, sea & air
Serviced by road, rail, sea and air, the Timaru District industrial hub provides a growing number of businesses with their core requirements to maintain and expand their business base, in a seismically sound area, supported by a welcoming business community.
For more information or enquiries about the opportunities in the Timaru District please call us at Venture Timaru ph: 03 687 2682 or email enquiries@venturetimaru.nz
PrimePort Timaru
Set on the edge of Timaru's CBD, PrimePort has over 50 hectares of commercial flat land adjacent to it, with more on site storage than most other New Zealand ports. This includes in excess of 100,000 tonnes of cold storage, bulk liquid storage and significant bulk storage warehouse capacity. There is lease land available for development for storage distribution or processing facilities associated with import or export activities.
PrimePort is centrally located in the South Island with direct connections to both State Highway 1 and the main trunk rail, a perfect location for consolidating and/or distribution. A range of national and local businesses are set up on the Port providing easy inter related service to any new business establishing.
Timaru Container Terminal
In August 2013, Port of Tauranga entered into a strategic alliance with PrimePort Timaru that heralded a new era for New Zealand freight. As part of this alliance, Port of Tauranga acquired the container terminal operating assets of PrimePort and set up a new Port of Tauranga Limited wholly owned subsidiary, Timaru Container Terminal, (TCTL) to operate the terminal effective from 28 November 2013.
This alliance with PrimePort allowed South Island exporters and importers to benefit from a large number of international services that call at Tauranga, share the significant freight savings that will come with the arrival in New Zealand of the next generation of large ships and benefit from Port of Tauranga's container terminal expertise and world class productivity.
In June 2014 Port of Tauranga welcomed new partner Kotahi into the ownership of the terminal. In July of 2015 TCTL expanded into Canterbury with the opening of MetroPort Christchurch, which is an inland freight hub based in Rolleston and offers freight operators options to receive, pack and distribute containerised cargo as if it were a seaport.
It has both rail and road connections, giving cargo owners an efficient hub to move goods around Canterbury, and to and from TCTL.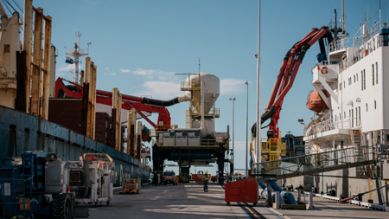 Holcim Cement Terminal
In February 2016 Holcim New Zealand's new $50 million cement terminal at Timaru's port was officially opened, making the company PrimePort Timaru's single largest bulk customer. The operation includes a 30,000 tonne storage dome – which was the first of its kind in New Zealand. Holcim aims to schedule approximately for 18 in-bound ships a year to Timaru, creating an important gateway for cement for the South Island and lower North Island.
Washdyke
The main hub is on Timaru's northern boundary on both sides of State Highway One, and with access to the main trunk railway line.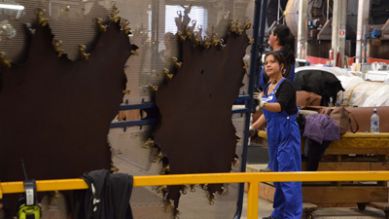 Current businesses located at Washdyke include McCain Foods, DB Mainland Brewery, Hilton Haulage, Farmers Mill, Fulton Hogan, Juice Products NZ, Mainland Minerals, NZ Light Leathers, Barrett Joinery, Aspect Furniture Systems, Paul Smith Earthmoving, Rooney Earthmoving, Thompson Construction and Engineering.
Redruth
On the southern boundary of Timaru, running alongside State Highway One, Redruth is a long established industrial area that typically has slightly lower costs for land and/or rental.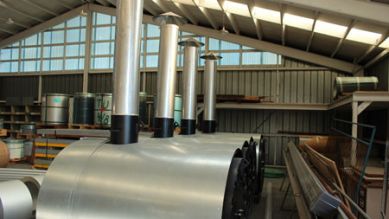 Redruth is home to the Timaru District Council's innovative recycling centre. The TDC was responsible for the introduction of the 3-2-1 refuse collection system that is now mirrored throughout the country.
Current businesses located at Redruth include Geo. Starsmeare, Dennison Joinery, McRaeway Homes and Dan Cosgrove Limited.
Temuka and Geraldine
Geraldine and Temuka townships also have areas of industrial land available including industrial zoned expansion in Geraldine.
Current businesses located in Temuka include Talbot Forest Cheese, Fonterra Clandeboye, Prattley Industry. Geraldine includes Barker's of Geraldine, Clearwaters Organic Dairy, Geraldine Glass and Lynn River.
Timaru Land & Property Information
Property Search: Land Area, Land & Capital Value, Rating Values, Timaru
Maps: Zoning, Utilities, Services, Timaru
Council Regulatory & Building Services: Consents, Resource Management, Timaru