Youth Transition Initiative connects students & businesses
It's been a very busy and successful first year for the Youth Transition Initiative in Timaru District and the number of schools and businesses who have come on board and embraced and supported this programme has been inspiring.
A variety of engagement has taken place to better connect businesses and schools with the aim of educating, exposing and exciting our students about the career pathways and opportunities available in the region.
Food Processing Sector Days - In conjunction with Ara, the Food Processing Sector Days visited 5 businesses and were attended by 43 educators and over 90 students across the region.
BCITO Big Construction Tour - With support from Aoraki Development this tour exposed over 70 students to 9 different employers and businesses across the Timaru District.
Pathway Assemblies – Six schools held pathway assemblies with guest speakers organised by Aoraki Development. These assemblies covered a range of industries and career pathways.
Year 10 Industry Day Out – Three schools included an Industry Day Out as part of their activities programme at the end of the year.
Construction and Infrastructure Expo- One school held an expo to expose their students to the Construction and Infrastructure vocational pathway. This involved 10 local businesses and 2 national bodies.
Transition Plan Students
The introduction of Transition Plans for idenitifed students commenced in the third term. Although the numbers were low for 2017 all students were successful in transtioning into local employment. Once students were met by their allocated mentor, a plan was put in place to support them into employment through work experience and connections into businesses.
Some examples:
- One student gained fulltime employment at Timaru District Council
- One student gained fulltime employment in the lab at DB Breweries
One student will have leadership and management work experience at Fonterra over the holiday break
One student completed work experience at an engineering workshop and has since gained employment at an earthmoving contractor with the prospect of doing a diesel mechanic apprenticeship
Additional work has inlcuded:
One student gained employment at an Abrasive Blasting business
A Packaging Technician Role at DB Breweries is currently in process for three students
Two Alternative Education students attended the Silver Fern Farms expo with possible future employment.
Timaru District Council have developed both Gateway and internship opportunities for students who are interested in the various areas that they cover. Other businesses are looking to develop opportunities in 2018.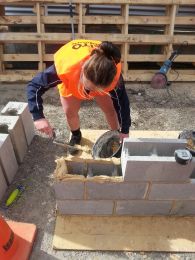 Scholarships
The Mayoral Taskforce For Jobs have offered two Outward Bound scholarships for youth over 18 in the Timaru District to build their confidence and leadership skills. These scholarships were sent out to YMCA and Community College and three applications were received.
Tuia Te Here Tangata – Youth Leadership Programme/Mayoral Mentoring – This scholarship is focused on developing and enhancing the leadership skills of young Maori. Mayor Odey will mentor a young Maori leader from the Timaru District involving both formal and informal meeting occasions that will assist their growth as a local leader. More information will be sent out to schools and tertiary providers once it is finalised.
Introduction to the Food Processing Industry – Dual Pathway Programme
Ara in conjunction with the Food Processing/Manufacturing Business Connection Group and Aoraki Development have developed a Food Processing Dual Pathway programme commencing in 2018. This qualification has been specifically developed to help fill skills shortages in the South Canterbury region and will connect students with local companies looking for skilled, hard-working individuals to fill key roles in their businesses.
Looking Forward to 2018
Two schools are using their Teacher-Only days to take their staff out of the classroom and into local buisnesses. Businesses they will visit include:
DB Breweries
Thompsons Engineering and Construction
Timaru Container Terminal
SilverFern Farms
Fonterra
PrimePort
Timaru District Council

Planning for 2018
It is great to see some schools have commenced their planning for 2018 to expose, educate and excite their students to the variety of pathway and career opportunities that are available to them. We will start our planning for 2018 early next year so will contact schools and businesses to get involved.
If you are interested in finding out more about the Youth Transition Initiative, please contact our office at Aoraki Development. This could involve connecting to businesses or industry sectors; coordinating visits to businesses or industry sectors; Gateway/workplace experience; guest speakers from industry; attending one of our Business Connection Groups.
Special thanks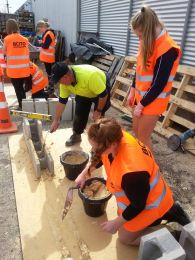 A massive thanks to the following businesses and individuals for contributing to the success of this programme to date:
Barkers
Timaru Container Terminal
Fonterra
BCITO
Thompsons Construction and Engineering
Temuka Transport
KPMG
Heartland Potato Chips
Parr and Co
Hilton Haulage
Timaru District Council
Morris Waddell Electrical
Aoraki Tourism
Personnel Placements
DB Breweries
Cara and John Gregan
NZ Beeswax
Geeves Scaffolding
ITM Geraldine
Anna Bolland
Grant Jenkins Contracting
Master Pumbers
100% Pure NZ Honey
Aoraki Earthwork
Millers Engineering
Sandrey Building
NZ Beeswax
C-Bay
Duncan Engineering
Mayor Damon Odey
Fulton Hogan
Sanford
SCDHB
Rates Plumbing
Giles Patrick Builder
Ara Institute of Technology
Mark Adams
McCain
Talleys